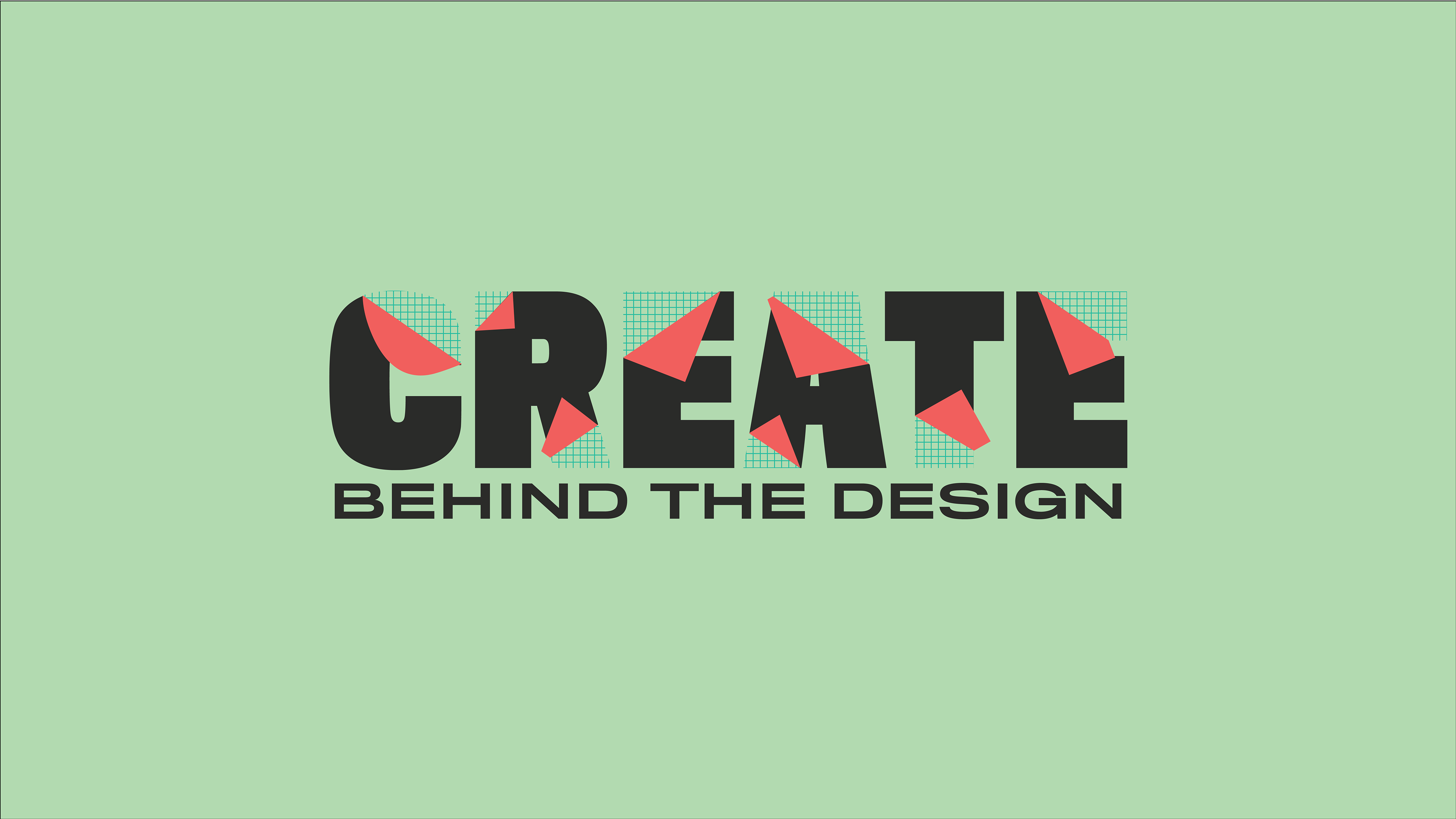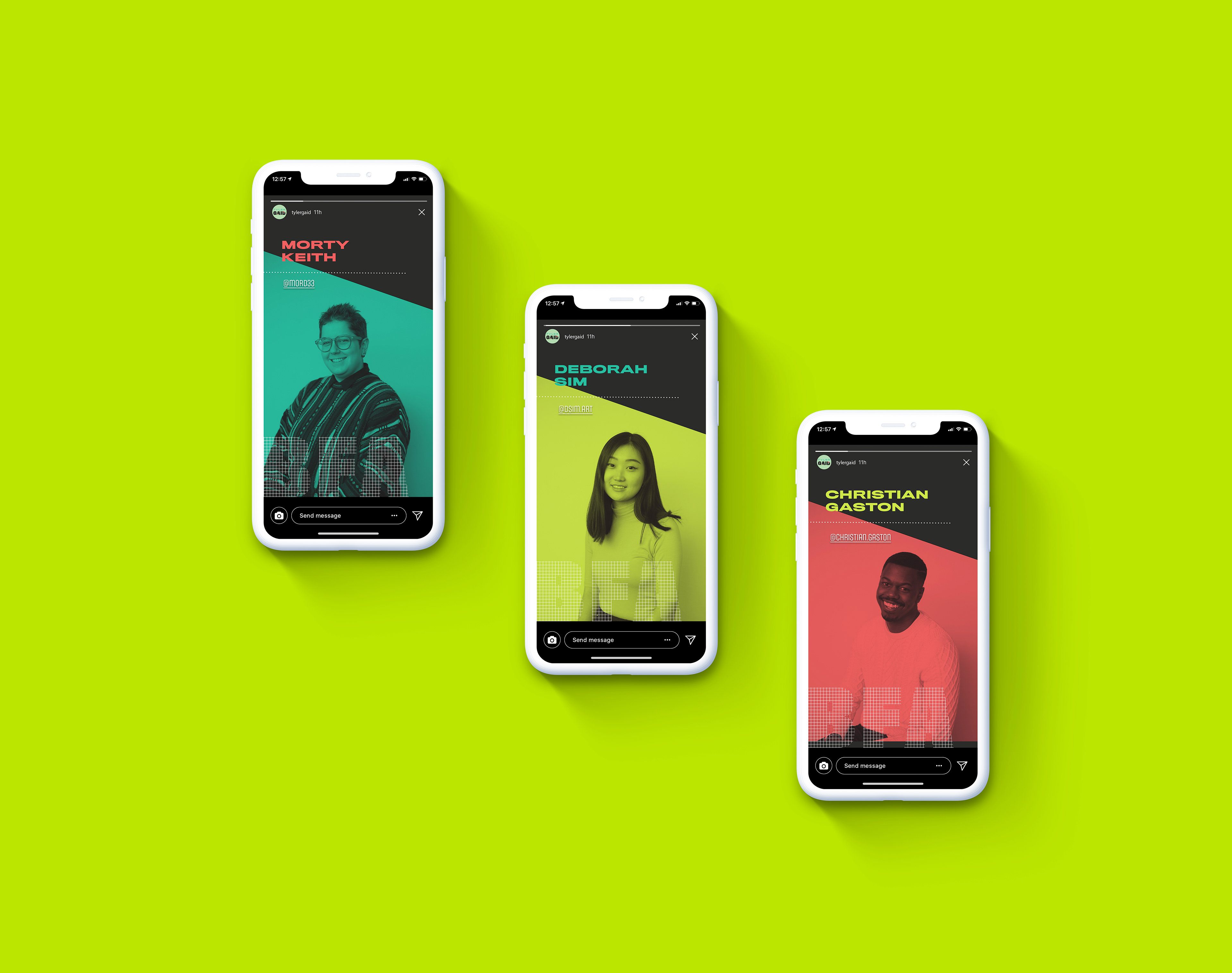 CREATE is Tyler School of Art and Architecture's portfolio presentation event for graduating students.  I was the Design Manager on the team, which meant that I was in charge of making deadlines and deciding what deliverables we needed each day. When the in-person event was canceled, we had to pivot and expand our website to further display the work of each student, as well as create a social media campaign to garner attention to the students missing out on networking from the event. 

The first deliverable we finished was the invitation to the event that would be sent to design firms. While it won't be used because of the pivot, it still informed the identity for the rest of the brand. It was replaced by an email blast to the companies asking them to check out the website and social media campaign.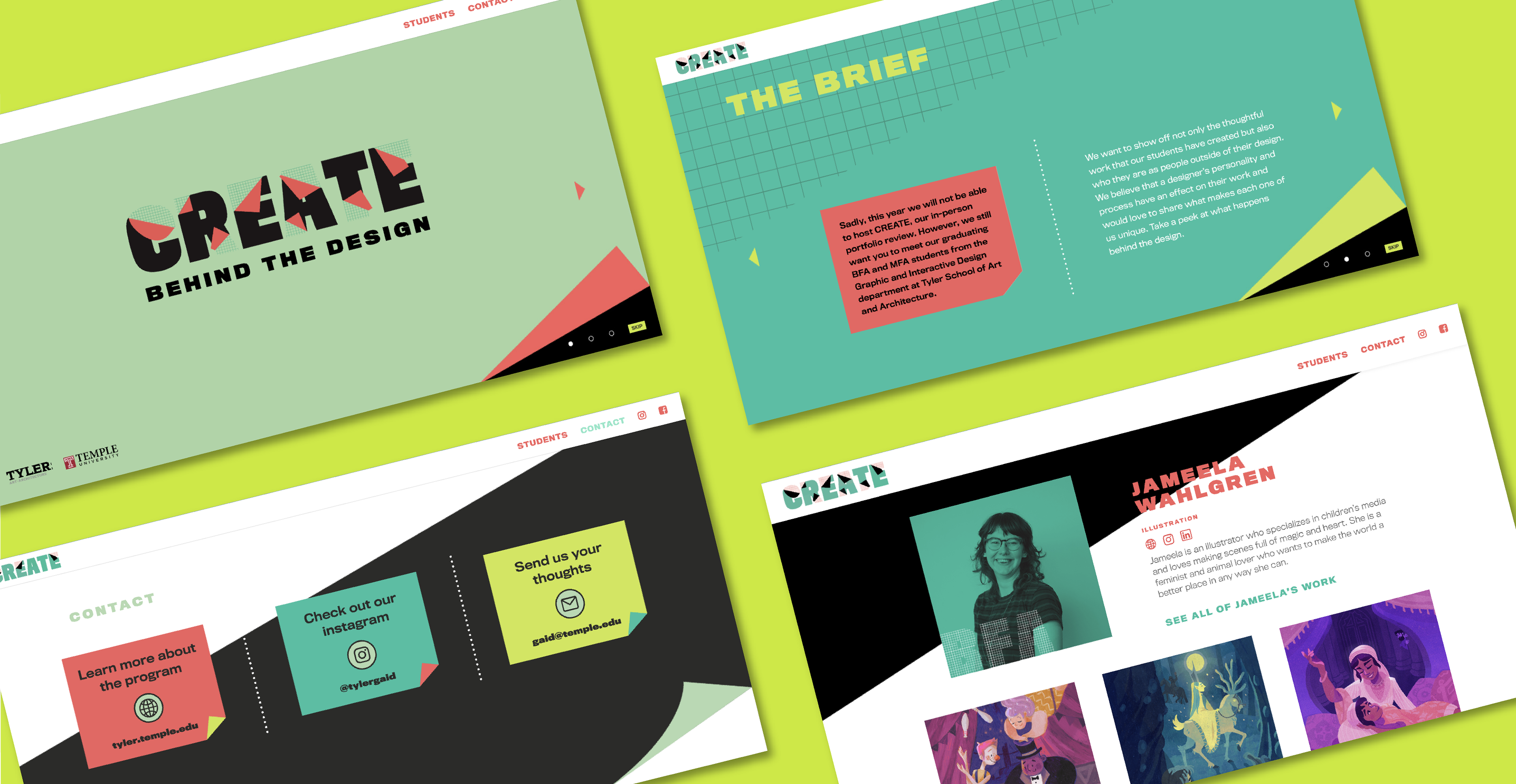 the original plan for the website was a simple long scrolling page that introduced the students and linked to their websites. This had to be beefed up to replace the in-person reviews. Now, it gives a more in-depth introduction, allows employers to filter through students by the design field they're looking for, and shows a preview of each student's work.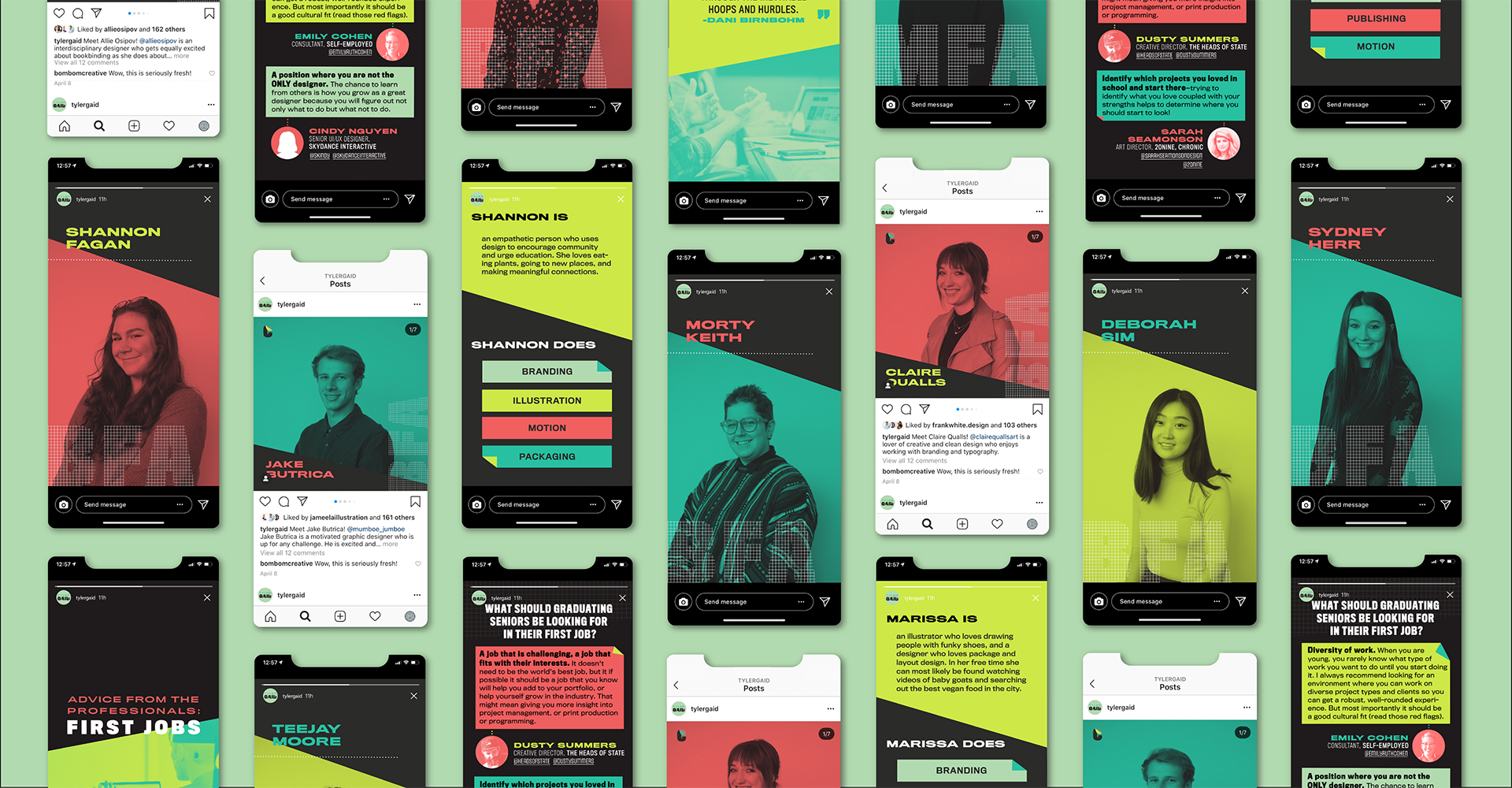 The Graphic and Interactive Design Department's instagram became a vessel for displaying the students and their work. Every day, two to three students are posted with a preview of their work. Every couple days, advice on entering the career of graphic design is shared by Temple alumni. Students found their followers growing after being posted and some even received job opportunities.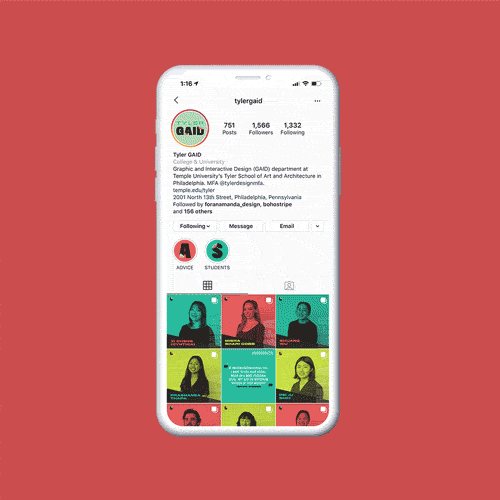 Instructor: Abby Guido
Designers:
            Project Manager: Zareen Johnson
            Design Manager: Spencer Smith (me)
            Lead Strategists: Rebecca Hawkins, Samantha Ruiz
            Production Manager: Emily Funck