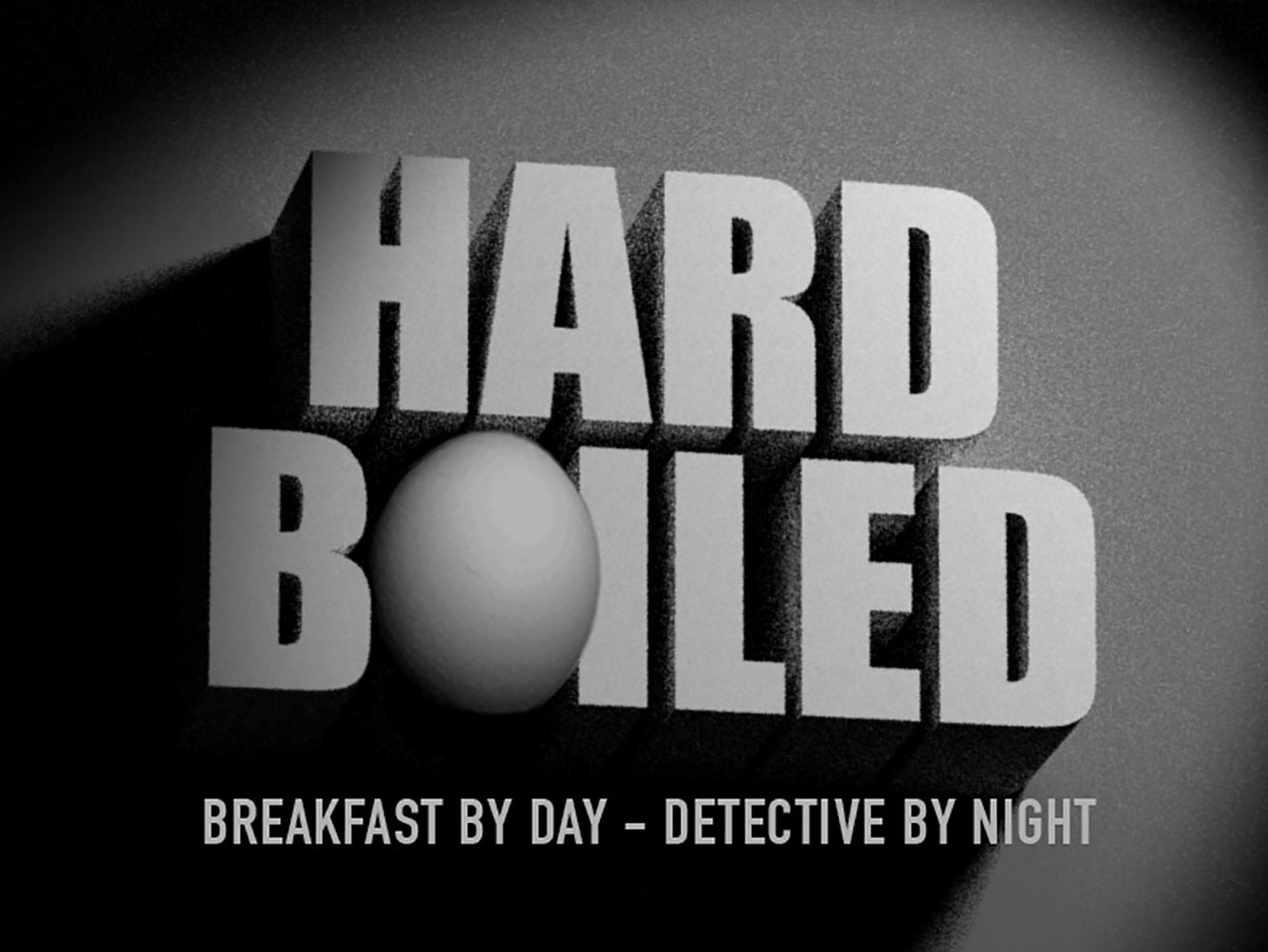 Hard Boiled is a film noir themed diner. The menu consists of delicious breakfast foods named after the dark films of the 40s and 50s. What Hard Boiled lacks in color palette they make up for in mood, and with one look into the restaurant you'll be transported to another time. Although noir films rarely have happy endings, we guarantee that you'll leave here satisfied.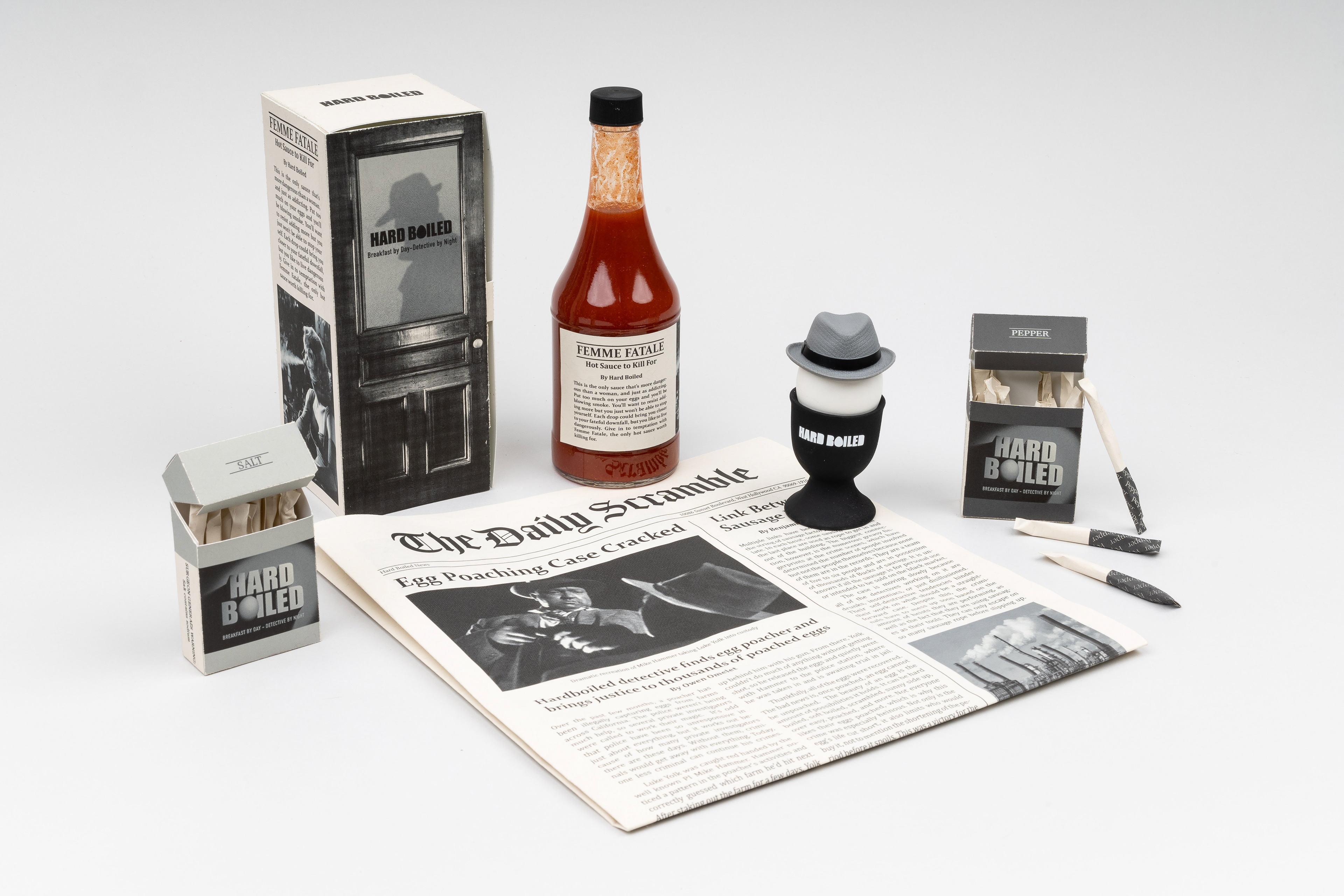 This won Best Copywriting in Tyler School of Art and Architecture's 2018 Restaurant Show. It is most likely due the amount of text in the newspaper I wrote for it, but I like to think the egg wearing a fedora helped the judges make their choice. 
Some of the newspaper headlines are "Egg Poaching Case Cracked", "Link Between Sausage Heists", and "Pancake Run Over By Car, Escapes Uninjured"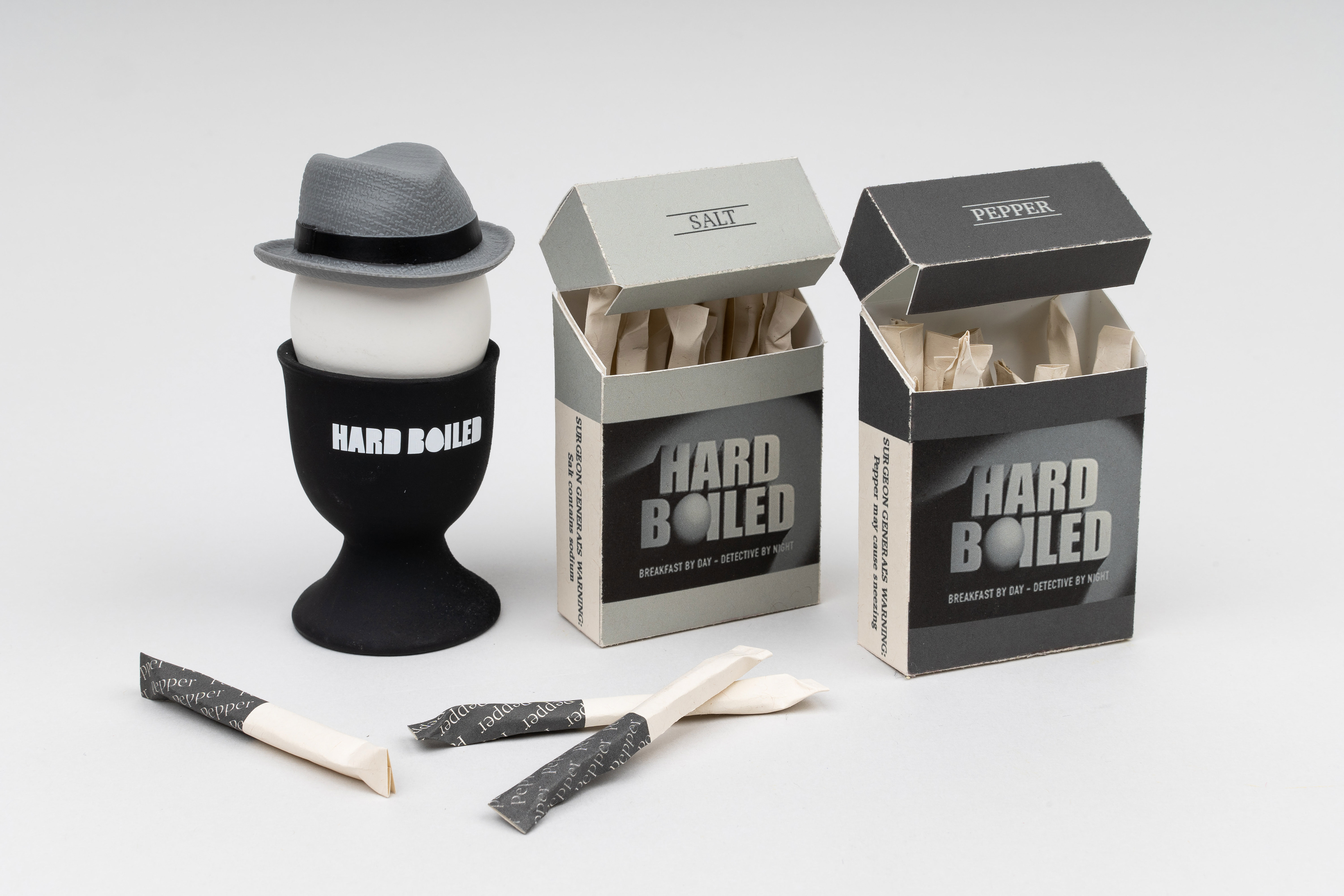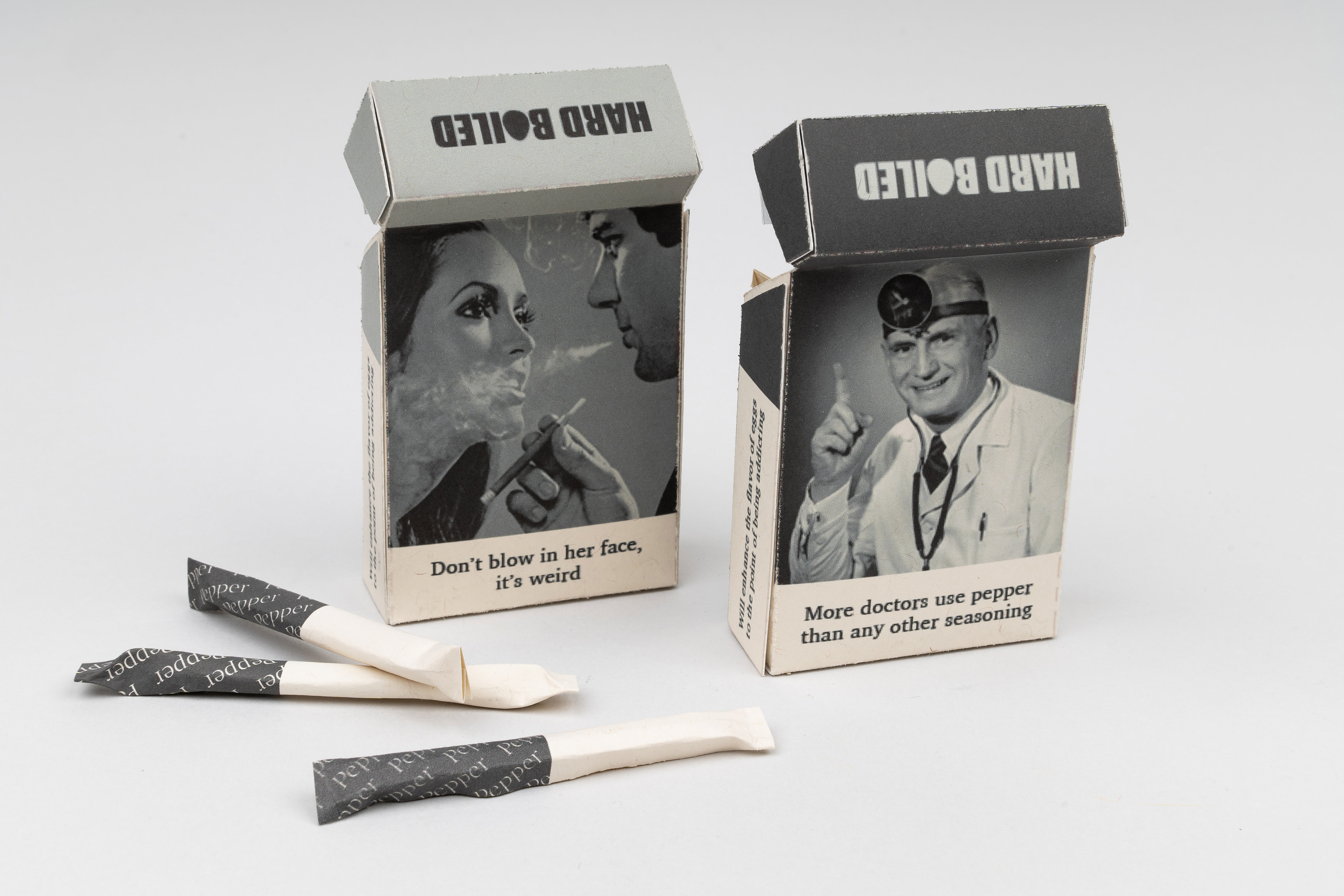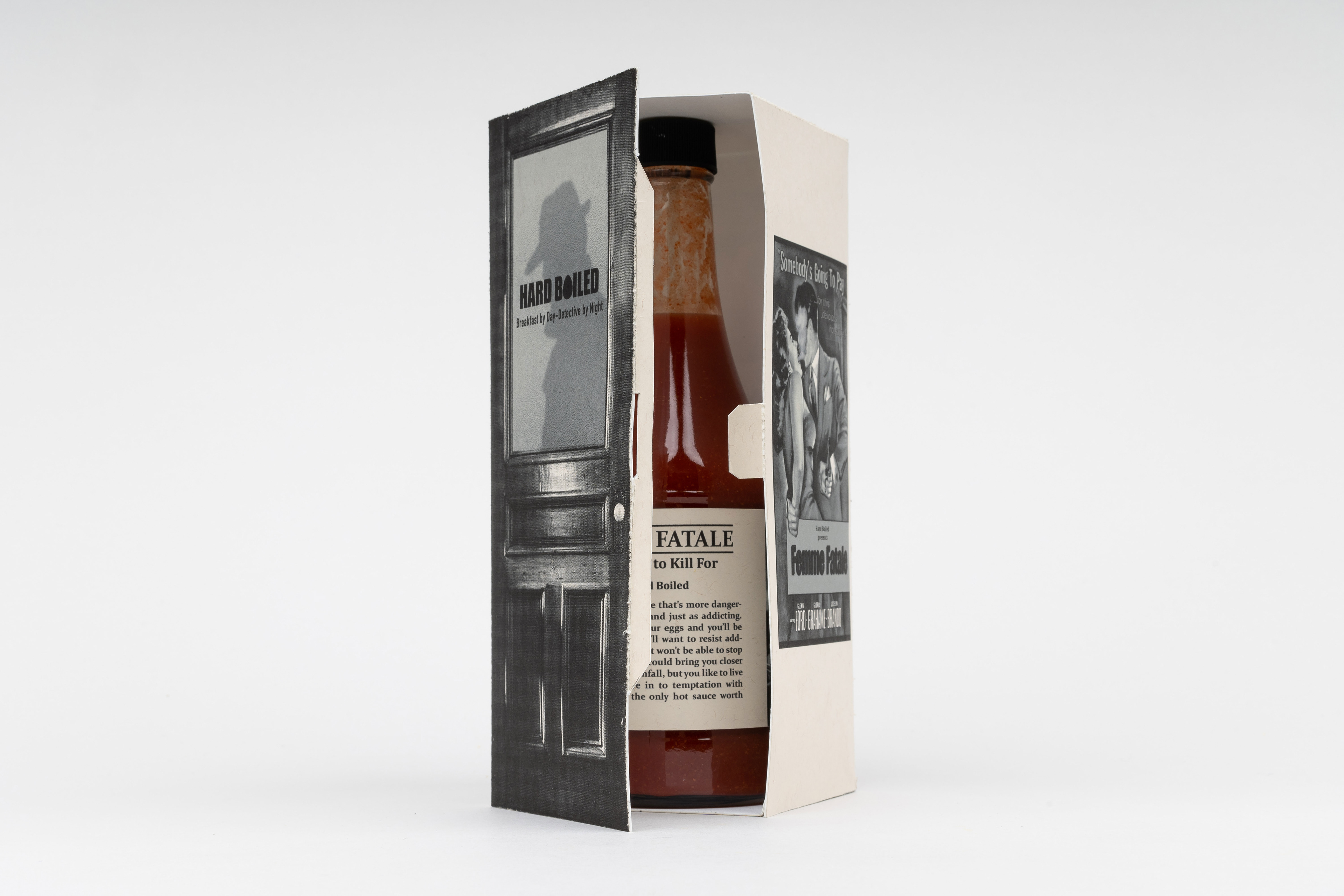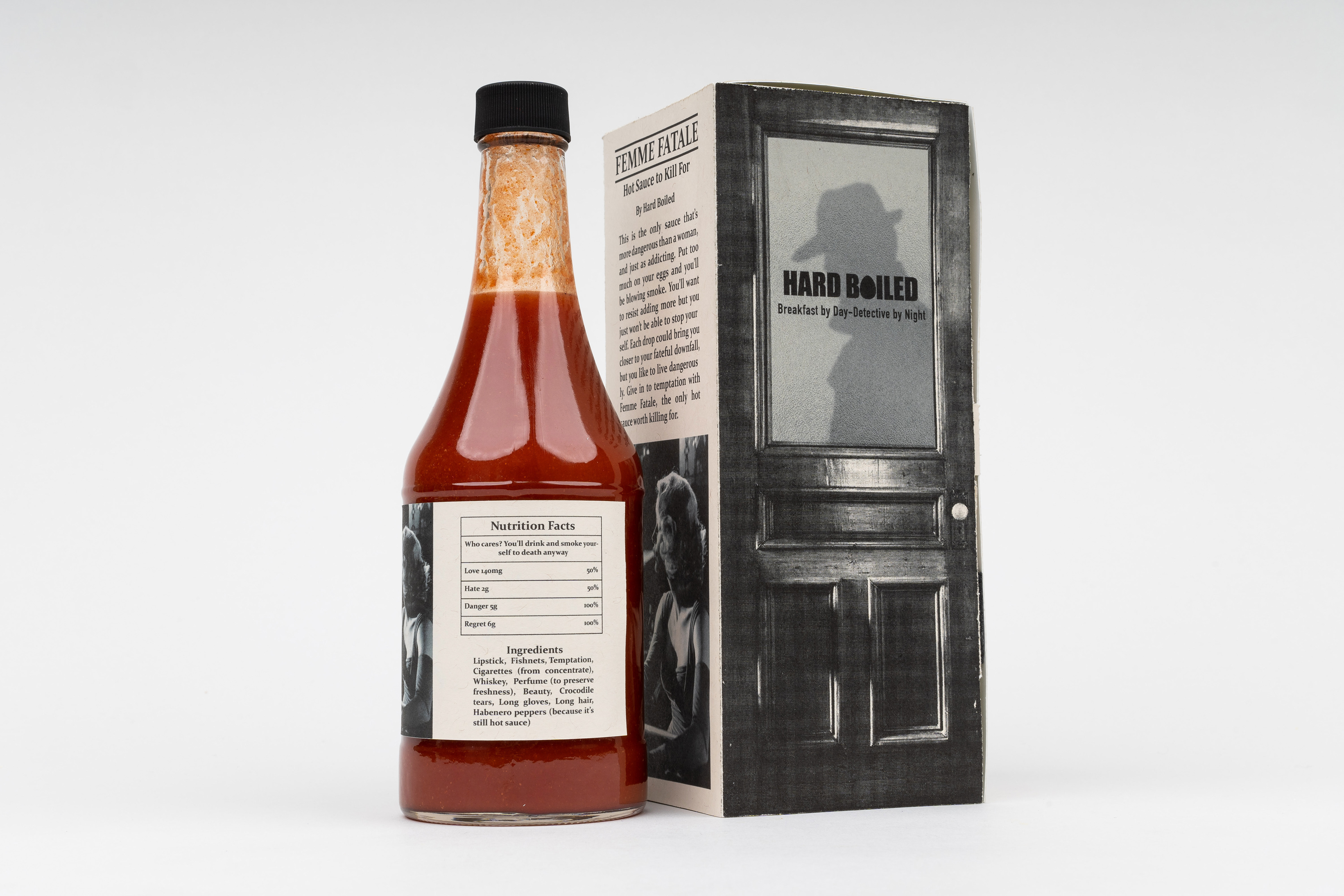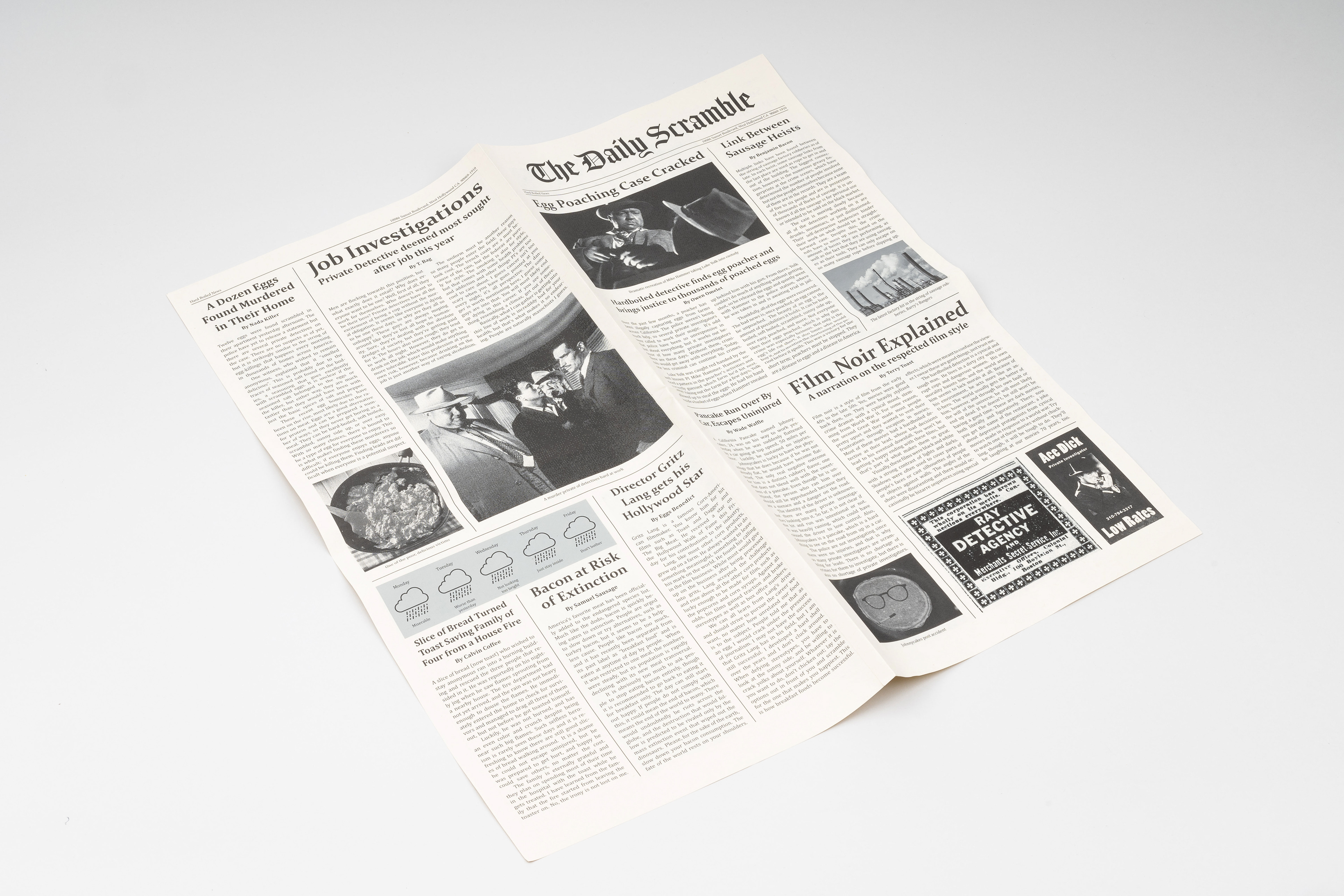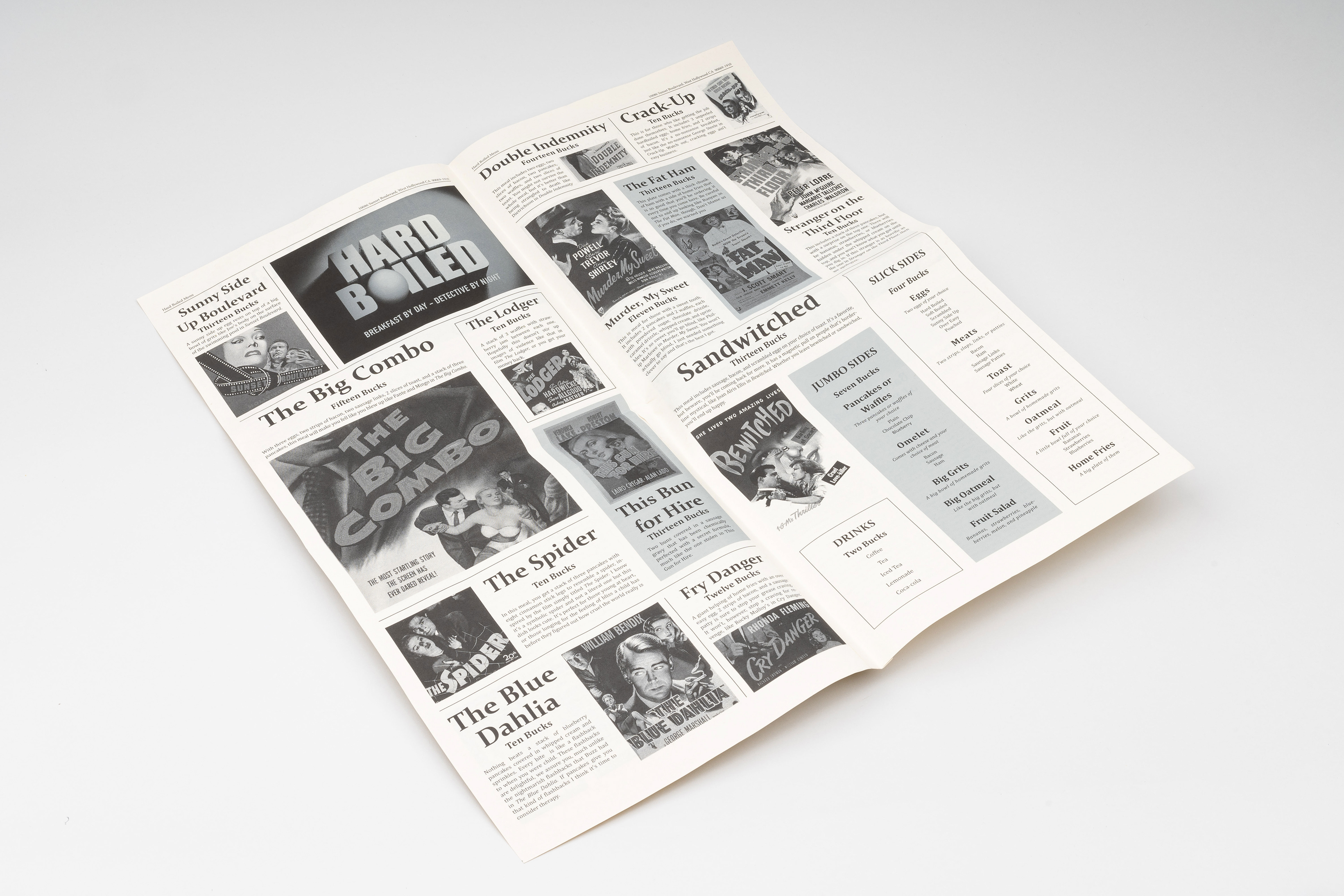 Art direction: Kelly Holohan